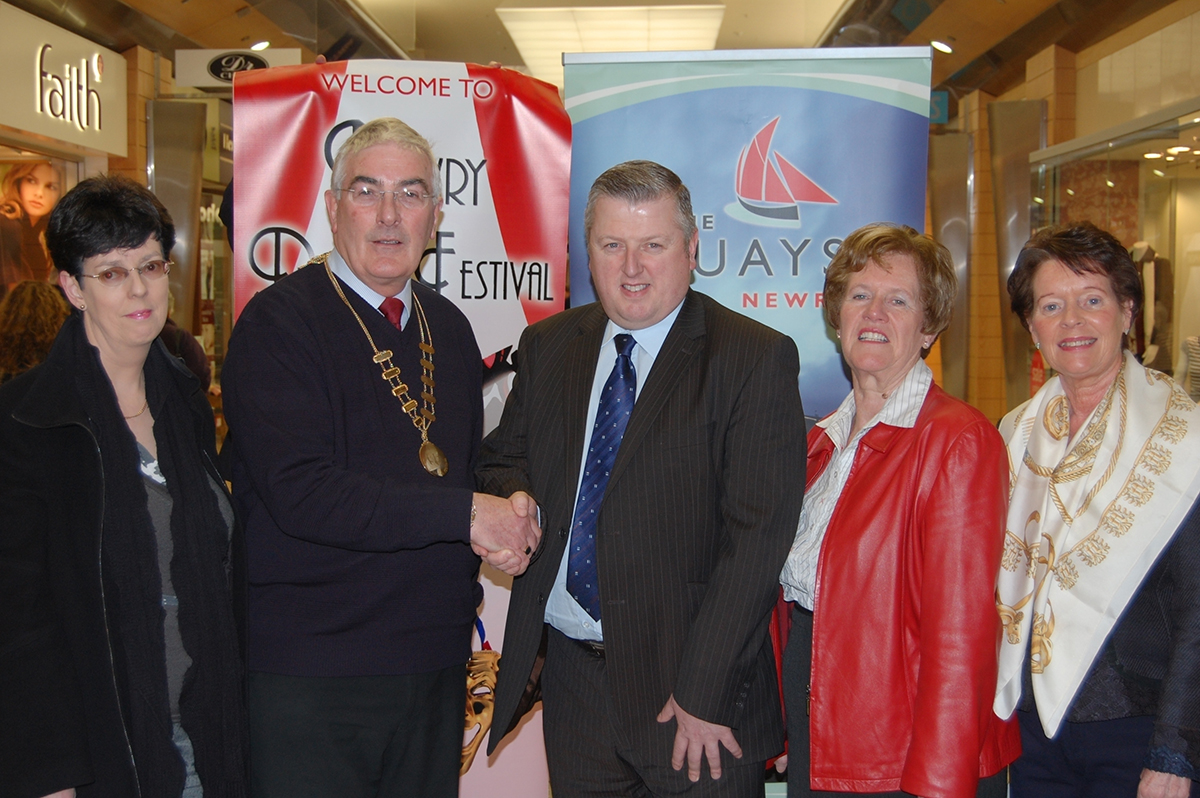 For the tenth successive year Mr. Cathal Austin, Manager, the QUAYS SHOPPING & LEISURE CENTRE, NEWRY announced that the Quays would continue to sponsor NEWRY DRAMA FESTIVAL. 
This news was received with great appreciation by the Drama Festival Committee.
Mr. Austin said "the Fact that the Festival received eighteen entries for nine nights and chose five Groups from the South of Ireland and four from Northern Ireland, bodes well for the Amateur Drama Movement North and South of the Border".
He continued "On behalf of the Quays Management, I would like to say that we are very pleased to be associated with the 63rd "Newry Drama Festival".
Maureen Grant, who looks after Public Relations and Sponsorship for the Festival, expressed her sincere thanks to Cathal for the continued financial and moral support received from the Festival's Principal Sponsor, the Quays.
The Festival dates are 20th – 28th March 2015, Newry Town Hall
nightly at the new starting time of 7.30pm. 
Keep in touch with the local Press for booking details.
For further information contact:
Maureen Grant   07764 859 631.
Email:   maureen.grant11@btinternet.com